KORONADAL CITY / GENERAL SANTOS CITY, MARCH 15, 2022 – Television and online heartthrob Donny Pangilinan will soon join his uncle vice-presidential candidate Francis "Kiko" Pangilinan in the Leni-Kiko campaign trail.
At the rally in Koronadal, young people carried placards saying "Kiko is my VP but my favorite Pangilinan is Donny", "Si Kiko ang bet ko for VP pero si Donny ang bet for me", and "Future lawyers for Leni pero kung di papalarin, si Donny na lang future ko".
Pangilinan read the placards to mostly young people in Rizal Park, Koronadal, and said his nephew will soon join the campaign trail.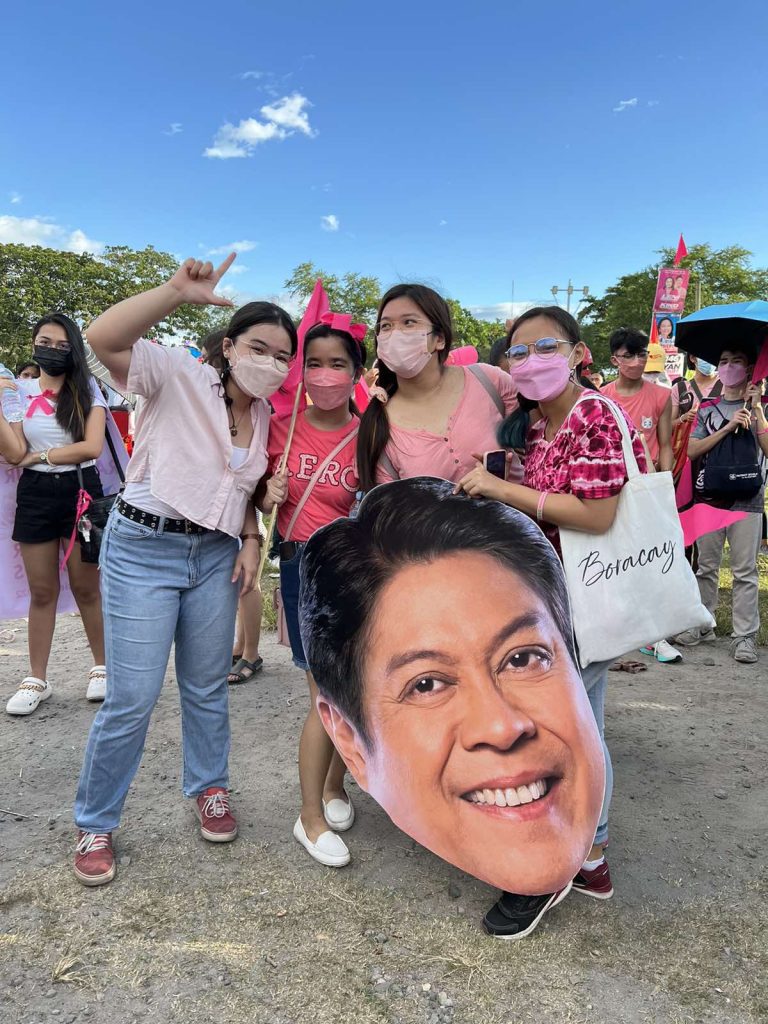 When told about this, a group of young women at the Oval Park in General Santos shrieked, "When?"
But for Paulina Badoy, 19, Donny is simply "added benefit" and "bonus" but will vote for and continue to campaign for the lawmaker because he is very inclusive.
"The reason why we love Sentor Kiko is because we see him as the future vice president. He is for the people. We see and sense his love for all — poor, rich, and middle class," said Badoy, a marketing student of Ateneo de Davao.
Pangilinan, in an earlier interview, said the public especially young people have been trooping to TROPA (Team Robredo-Pangilinan) rallies because they are eager for good governance.
"Uhaw na at gigil na gigil na sa gobyernong tapat. At pag malapit na ang eleksyon, more are interested in candidates' platforms. They see the truth na ang Leni-Kiko tandem ay tutok sa mga nasa laylayan," he said.
The food security advocate said people are waking up to the truth that the Leni-Kiko tandem want graft-free public service and have responded to the tandem's message of truth and clear intentions.
Pangilinan also said the Robredo-Pangilinan administration will prioritize all the vulnerable sectors including Muslims and indigenous peoples.